Apart from the tagline "man's best friend" and the very known sacrificing nature of this creature, dogs will fill your mind and soul with contentment.
Plenty of studies are coming up every day emphasizing the advantages of having a canine friend at your home. Whether you are a pet caretaker or an owner, spending time with this fur animal can do wonders to your well being. Here we are listing a few reasons why dogs are the best pets ever.
1. Dogs will show abundant love when you are back after a five-minute trip to the grocery store.
2. Dogs are smart enough to keep your hearts happy. Studies have shown that dog owners have fewer heart attacks and great cardiovascular health.
3. Dogs will keep you healthy and active. I mean running after dogs will make you hit the fitness goals
4. Dogs won't snatch your remote. You can have a peaceful television time.
5. Dog love is unconditional unlike humans
6. Dogs are the best stress killer. Spend your time with dogs after having a tough day in office. According to a study published in the "International Journal of Workplace Health Management," bringing your dog to work can actually help relieve stress.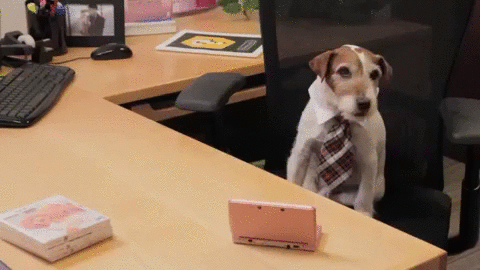 7. Dogs are your best selfie companions
8. Dogs can live peacefully with their all-time enemy cat. Forget the Tom and Jerry cartoon dogs. They stay peaceful even with exotic pets.
9. Dogs love to share their toy and food
10. Studies have shown that having a dog at your home will help to prevent your kids from allergies.
11. Dogs will make you an extrovert. You will socialize more when you have a dog.
12. Dogs will guard you till death
13. No creature in the world will sacrifice as the dog do
14. Dogs are the best travel companions
15. And finally, Dogs are the most wonderful creatures that ever walked on the earth. They will definitely bring up something to make you laugh every day.
Own a dog and get the accessories from Mister Pet.